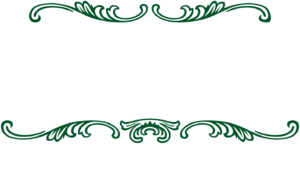 Gift Certificates
Our picture framing gift certificate is a gift that gives more…even later!
Instead of another striped tie or a pair of bunny slippers, give a one-of-a-kind gift to your family and friends. Buy gift certificates in $50 increments that can be used towards custom picture framing or dry mounting services.
With these certificates, you will be giving a gift that gives more even after you give it. How? In addition to the gift certificate your recipients will also get a discounted price applied to their custom picture framing purchase. Why? Custom Framing Wholesale is Always 40-50% Off.
Simply pick up the phone and place your order. A customized certificate like the one displayed below will be sent to the recipient in an attractive envelope with your return address.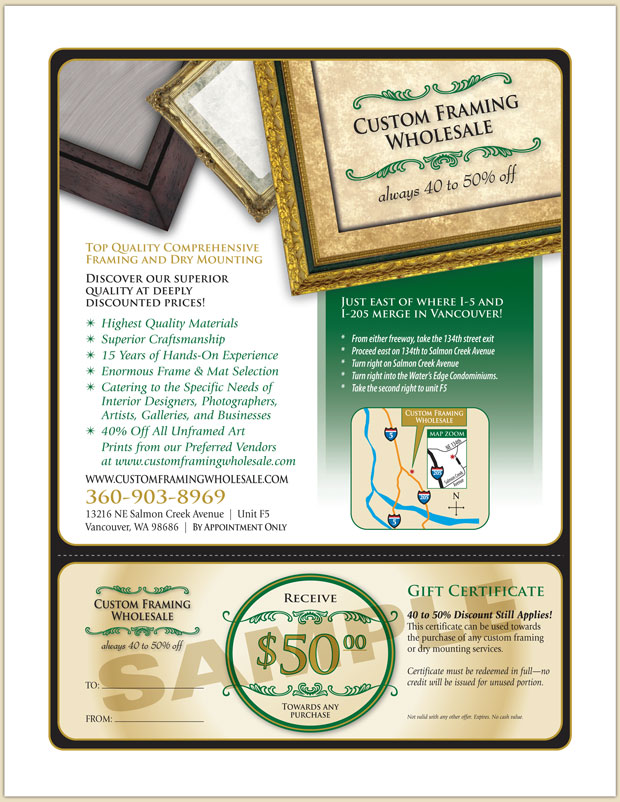 Payment Methods

1. Pay by credit card over the phone. We will ask for the following information:

a. The exact name on the card

b. Address with zip code

c. Card type

d. Expiration date

e. The three-digit security code

2. Pay by check. Send a check and order details to: 13216 NE Salmon Creek Ave Unit F-5, Vancouver, WA 98686

3. Portland Oregon residents – Enjoy sales tax-free shopping when ordering directly through us, by phone.
~~~~~~~~~~~~~~~~~~~~~~~~~~~~~~~~~~~~~~~~~~~~~~~~~~~~~~~~~~~~~~~~~~~~~~~~~~~~~~
All Custom Framing at Wholesale
13216 NE Salmon Creek Ave Unit F5
Vancouver, WA 98686
(Only 15 Miles from Downtown Portland)
Vancouver Residents
360-903-8969
Google Maps Page
All Custom Framing Always 40-50% Off
Web Order Processing Office
1001 Southwest 5th Avenue Floor 1100
Portland, OR 97204
Portland Residents
503-895-7527
By appointment only
Google Maps Page
Copyright © 2005-2023 All Custom Framing at Wholesale, LLC