By today's standards a room is not completely decorated until at least one picture is hung on the wall. The tremendous increase in the number of people studying art, the sale of prints and originals – even the popularity of the do-it-yourself picture kits – all confirm the fact that people today want pictures to live with.
What makes a good picture, we leave it to the taste and choice of the individual. One thing is certain, however; even an original painting worth thousands of dollars will lose value if it is badly framed. On the other hand, a print worth only pennies can look smashing and be the source of lifelong enjoyment if it is properly framed. In short, the final effect of any picture depends on the taste, proportion and craftsmanship of its frame. The frame will enhance the presentation of any picture.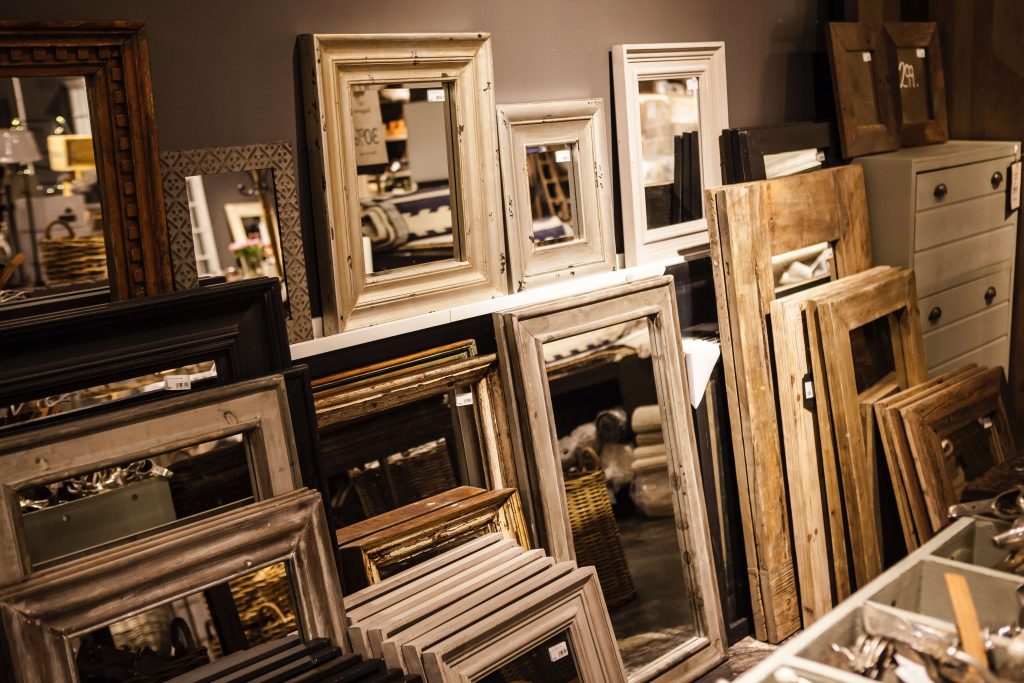 Availability & Cost
Finding the 'right' frame has always been a problem. When they are to be found, their cost is often prohibitive. Whether one is professional artist whose frame bills are constantly recurring expense or a person with one print to frame, availability and cost are the two major considerations.
Precut frames and frame kits are available in large department stores, by mail order, and in many of the do it yourself lumber yards. These are precut, prefinished, preassembled and are simple to put together. However, they are not cheap and they are usually only available in standard sizes (as discussed in our previous blog), which means that in many cases your picture, print, photo or mat will be limited to the manufacturer's standard measurements. He also dictates the molding design and finish.
Why Visit "All Custom Framing at Wholesale"?
If you have lots of money and only one or two things to frame, a trip to your nearest framer or through the internet to one of the 'you-frame-it' stores may be all you need. But what if you paint or take your own pictures, cropped to the exact proportions you want? What if you know exactly the character you want the frame to have, exactly the texture and color of the finish? Or what if you don't want to spend a lot? The simplest solution is of course to visit All Custom Framing at Wholesale.
Sectional Wood and Metal Frames
In addition to pre-built frames, there are sectional frames, which are wood or metal (normally aluminum) mouldings cut with a traditional 45-degree corner miter. In craft and hobby stores, they are sold in pairs, along with the hardware for assembly; two packages, or two pairs of mouldings, make one frame. The wood finishes are typically oak, cherry, black or white, and occasionally raw unfinished. The metal finishes are typically shiny silver, gold, and sometimes black or frosted silver or gold.
In our store, the sections are sold in the most popular standard sizes, so buyers can make traditional-size frames; but because sectional frames are purchased in pairs, it is possible to make many nontraditional combinations. Instead of an 11″ × 14″ (27.9 × 35.6 cm) frame, one can make an 11″ × 24″ (27.9 × 61 cm) frame or a 14″ (35.6 cm) square.
Mail-order and Internet sources offer a wider selection of styles and colors (including a deep profile made to accommodate art on canvas or to use as a shadow box for objects up to about ¾" [1.9 cm] thick), which can be ordered cut to the size needed.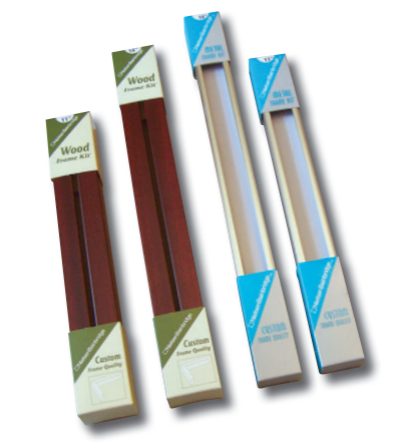 Custom Sizes for the DIY Framer
Lots of great framing can be done using standard-size wood frames, for most artwork, there is a way to create an attractive presentation that conforms to those sizes. But what about artwork that just doesn't seem to fit? What if you need an unusual size? A long, narrow frame? A big square? Sectional frames offer some flexibility, but there is a limited selection of color and style. We offer an extensive variety of custom-made frames, so a DIY framer can get just the size that is needed. These may be called "prebuilt," "custom-made," "completed frames," or several other names. On the local scene, frame shops may be willing to sell empty custom frames. If the frame supplier does not specify its allowance policy (1/8″ [3 mm] is customary, but 1/16″ [2 mm] is sometimes used), ask to be sure that one is included.
Recycled Frames
Antique stores, garage sales, and flea markets can be a great source for picture frames. You never know what you will find. Old frames can be re-glued and re-nailed at the corners. They can be refinished or repainted. But they must be stable and sturdy—watch out for dry, brittle, or rotten or badly warped wood. The sizes vary because many are homemade or custom made. Antique picture frame glass usually has visible bubbles and ripples. Whether this is charming or ugly is a matter of opinion but it is highly valued by collectors of vintage art, who enjoy the authentic presentation this brings to the framing. One type of old ready-made frame has convex glass, which rises in a rounded curve that may be several inches (centimeters) high at the center. Old frames can often be cleaned using household furniture cleaning products. Use a soft cloth and a soft brush to get into nooks and crannies.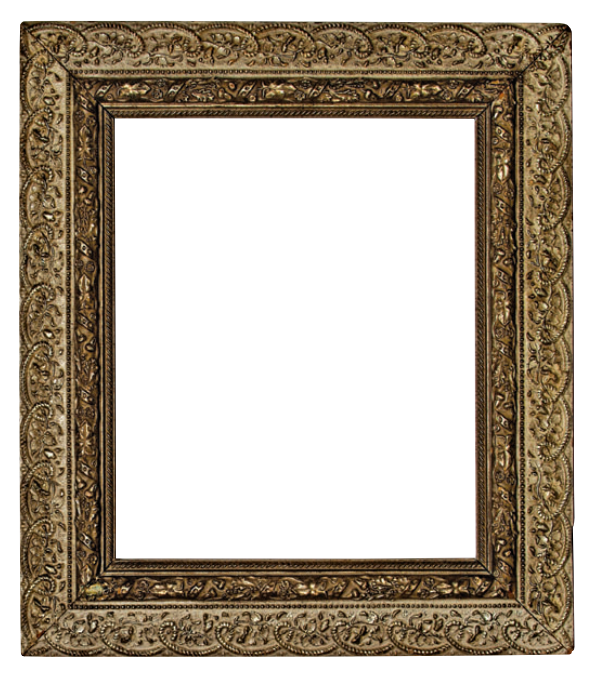 Inside Frames
In addition to the many kinds of frames that serve as the outer border of the framing, there are some frame mouldings made to accessorize frames and mats. The two most common types are liner moulding and fillet moulding.
Liner and Fillet Mouldings
Liners are flat or sloped moulding, usually covered with fabric, such as linen, which serve as mats for art on canvas, and are also used in shadow boxes. Fillets are narrow strips of moulding that come in many styles, which are used to provide a dimensional accent line in a frame or a mat. Liners and fillets may come already attached to a readymade frame, or they can be ordered in custom sizes to be attached by the framer.
Special Types of Frames
Some frame styles are designed to work with particular types of art. For example, a frame for stained glass has a slot made to hold a piece of leaded glass. A floater frame has a recessed interior made especially for displaying art on canvas. If you are ordering a specialty frame by mail order or online, contact us to find out how this type of frame should be measured.